About Us | 关于我们
50 Years Of Great Taste
50传承好滋味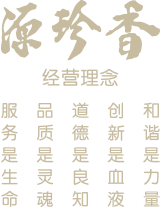 Muar Yuen Chen Siang is backed by more than 50 years of dietary wisdom and has become a trusted household brand name in the production of healthier barbecued meat and meat floss.
Since 1969, our production process has withstood significant adaptations to change, discerning tastes, new technology and quality control. The original recipe yield on using only the finest, freshest and natural ingredients to produce great flavours, so you can rest assured that the products from us would never compromise on taste and quality.
Our determination on product quality makes our brand name a household identity. Hence, it make ideal as festive gift or for self-consumption.
向来信誉超群的麻坡肉干肉丝,拥有50年的专业制作经验。
1969年立业以来从不间断于品质上琢磨精益求精并引进新科技,再采用上等猪肉和鸡肉及祖传秘方制出色香味俱全,附加高营养价值的新一代健康肉干肉丝,年复一年,盛名远播。
佳节送礼或自享,绝对让您买得放心,收得贴心,吃得安心。
The Story of Master Goh
吴师傅的典故
In Muar during the sixties, at the back alley of 2nd Avenue Street, stood a grey-haired man and his bicycle, selling fresh pork & pieces of barbecued meat every morning, religiously. So fresh and tasty that they were worth every penny. Soon, attracted more people who came specifically for what he sells best. This is how Master Goh Chin Gong and his brand Muar Yuen Chen Siang became known.
Famous for barbecued meat, customers simply came for their distinctive taste and flavour. Despite the fact, Master Goh insisted that they are made with only the finest ingredients and under the strictest surveillance. It was this persistence that made them comply with the food and health safety features.
Demands increase with time. Muar Yuen Chen Siang has withstood the Gourmet period (1969-1973), Convenience period (1973-1983), Appearance period (1983-1990) and Health-conscious period (1990-2002). Therefore, research and improvement were progressively conducted to ensure demands met – taste and texture, convenience, exquisite packaging and dietary quality.
For over 50 years of dietary wisdom, Master Goh pursuits improvements. Constant research and implementation of new technology smoothens the production line, supports the development of new flavours, and enriches the dietary quality with lower cholesterol levels and higher nutritional value. Maintaining a good reputation was Master Goh's honour and pride.
Master Goh insisted that food products should be bought with confidence, fit as a heart-warming gift and be eaten with a peace of mind.
六十年代的麻玻二马路后巷,每天清早都会出现头发斑白的吴亲众师傅,骑着脚车在那里卖猪肉及一小片一小片的肉干。由于吴师傅卖的猪肉价廉物美,肉干爽口又美味,因此盛名远播,许多顾客都特地前来光顾。
虽然顾客选购肉干的首要条件是口感与口味,但吴师傅从不忽略食品的营养与健康。因此一直以来,吴师傅都坚持采用上等猪肉,即使祖传秘方也会严谨把关,以确保符合食品安全与健康才推出市场。吴师傅坚持的,除了食品口味,更是健康与营养价值!
随着时代对饮食品质有更高的要求,吴师傅不断进行研究和改革。最初追求美味与口感,接着因方便考量而进行调整,同时也与时并进,讲究包裝精美。
五十年来,麻坡源珍香肉干行经历了《美味时代》(1969-1973)、《方便时代》(1973-1983)《精美时代》(1983-1990)及《健全营养时代》(1990至今),累计了不同年代的美食经验,不断研究改良,引进新科技推陈出新,每年都研发新口味,生产出色、香、味俱全,独一无二不含胆固醇,营养价值高的新一代健康肉干和肉丝,信誉保证就是吴师傅最大的骄傲!
吴师傅坚持食品都必须买得放心,送礼贴心,吃得安心!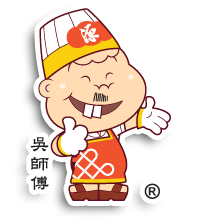 Four of Master Goh's insistence
Seasoned with natural spices
Handmade
No sodium nitrite added
No trans fats
吴师傅四大坚持
坚持采用天然香料
坚持手工制作
坚持无添加亚硝酸钠
坚持不含反式脂肪
International Awards & Accreditations
国际奖项及认证